2
Are electric buses environmentally friendly?
3
Green plates or hexagonal stickers?
4
How long will diesel last?
The latest e-mobility articles
All
Are electric buses environmentally friendly? 
Liczba pojazdów z napędem bateryjnym rośnie. Trend ten widać także w świecie autobusów, których elektrycznych wersji rokrocznie przybywa. Pojawiają się głosy zwątpienia, czy na pewno autobusy elektryczne są ekologiczne. 
All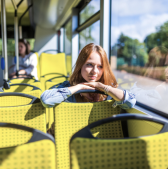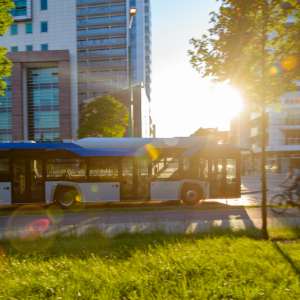 Environment
Clean cities
Our vision for the future
Solaris, as one of several dozen companies and organizations, joined the European Clean Hydrogen Alliance at the end of 2020. Solaris, the European leader in the production of zero-emission public transport vehicles, presented the first buses using hydrogen already in 2014.
Read more
Technology
Solaris solutions
With drivers in mind all day long work, Solaris has developed a version of partially closed cabins to create comfortable and safe working conditions for them. These cabins provide drivers with separate ventilation and air conditioning, which minimize the possibility of air circulation from the passenger compartment.
Market
Electromobility in numbers
share of zero-emission buses registered in Europe in 2022.
growth in Europe's electric bus market in 2022 vs 2021
hydrogen charging stations in Europe