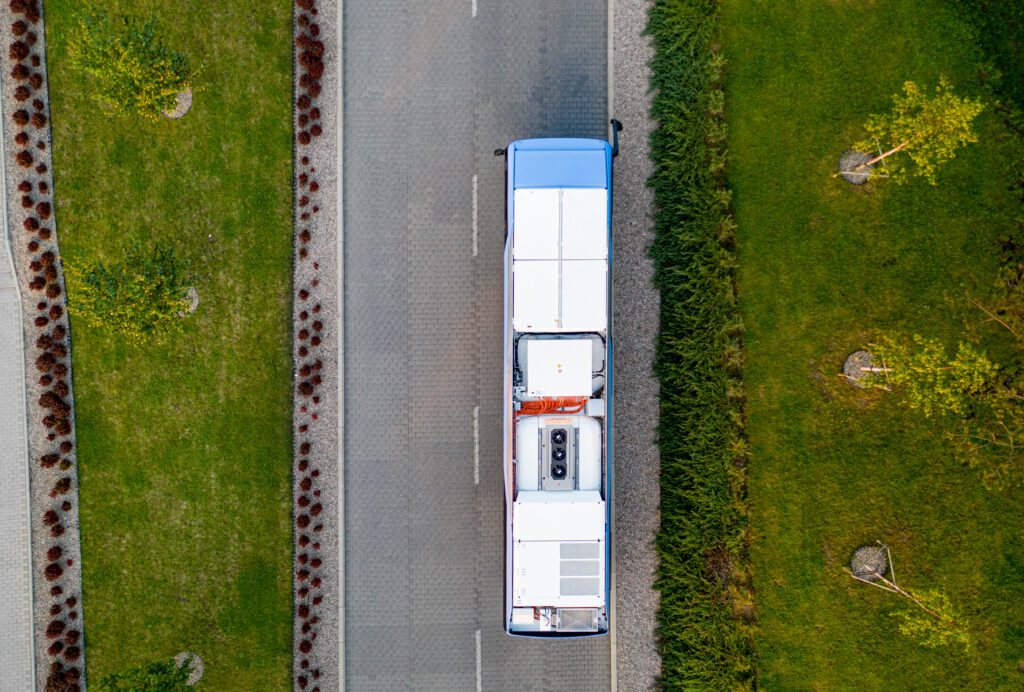 Hydrogen refuelling stations in Europe

One of the most frequently made arguments against hydrogen buses and other hydrogen vehicles is the lack of appropriate refuelling infrastructure. Fortunately, this situation is changing rapidly. Currently, there are over 200 hydrogen refuelling stations in Europe and another 100 under construction.
The rate of technological development can sometimes be really impressive. A few years ago, hydrogen-fuelled vehicles were mostly prototypes implemented as test concepts. At present, mass-produced Urbino hydrogen buses carry passengers and more and more cities are making plans to put vehicles of this type into operation.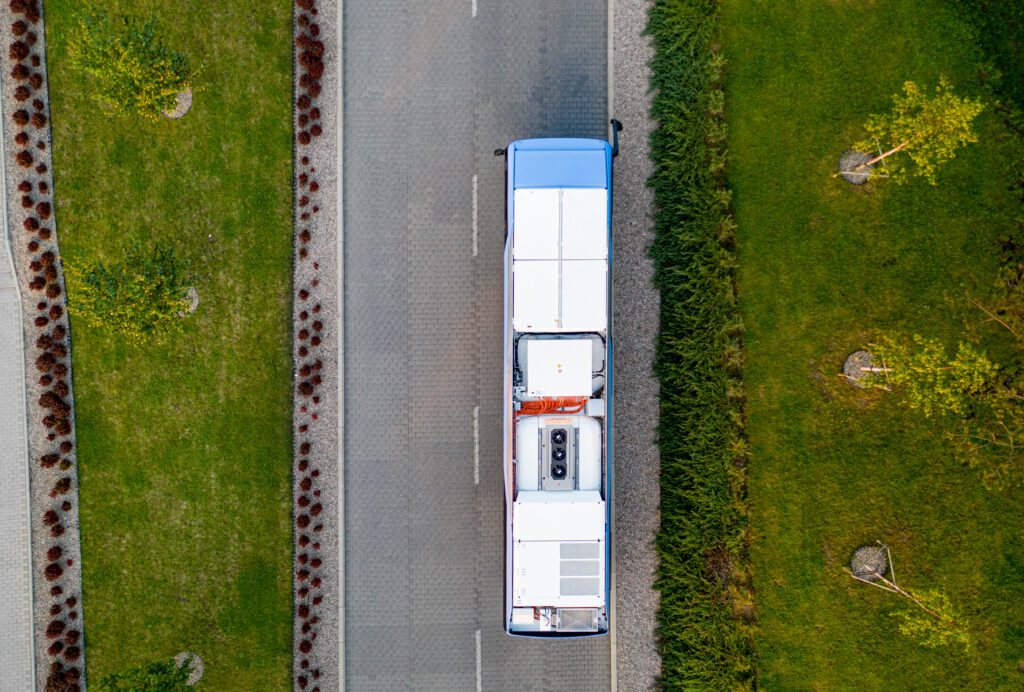 Advances in vehicles and transport must go hand in hand with setting up the necessary infrastructure. A few years ago when the first cities decided to add electric buses to their fleets, changes were needed to facilitate charging. However, while in the case of e-buses a plug-in charging station is a widely available device that may be used even in a small town, a hydrogen fuelling station is a much more ambitious undertaking. Yet, more and more cities are taking up this challenge as they wish to provide their residents with modern and sustainable public transport
Hydrogen refuelling stations in European countries
At the beginning we would like to note that the numbers mentioned herein encompass all hydrogen fuelling stations of which only a certain percentage have been adapted to fill buses. However, this shouldn't prevent us from having a look at the whole ecosystem from the perspective of bus transportation. Growing demand, increasing production capacities, EU policy, and maturing technologies are all driving the hydrogen vehicle market to grow faster than ever.
As regards the availability of hydrogen stations, Germany is far out in front. Currently, there are 99 stations in operation throughout the country and more are under construction. Thanks to this high number, it has been possible to deploy hydrogen vehicles in Cologne and Wuppertal, where a total of 25 Solaris Urbino hydrogen buses will be in use shortly. Interestingly, the project is of particular environmental relevance as the hydrogen used to fuel the buses is a by-product from a chemical plant in Hürth. Previously, it was simply disposed of; today, thanks to the deployment of hydrogen buses, it is put to use in sustainable public transport.
France can also boast a substantial number, i. e. 34 hydrogen refuelling stations. Many are also available in the UK (16 stations) and Switzerland (7 stations). However, even a relatively small number of stations doesn't prevent the deployment of hydrogen bus fleets. Although there are only 6 such stations in the Netherlands, 20 Solaris hydrogen buses will soon ply routes in the province of South Holland and another 10 units will make their way to the region of Achterhoek and to the towns of Zutphen and Apeldoorn. Italy can boast only 3 hydrogen refuelling stations, but the one in Bolzano is sufficient to serve 12 hydrogen buses made by Solaris.
Hydrogen-based transport is also being developed in Scandinavia. In Denmark there are 8 , in Norway there are 5, and Sweden boasts 4 stations in operation. Even distant Iceland, despite its sparse population, can boast 3 such stations. The first stations are now also available in Latvia, the Czech Republic and Croatia.
What is the situation in Poland? Unfortunately, no station has been put into operation yet. But this is going to change shortly. By the end of the year, two stations will have been built in Gdańsk and Warsaw. Other locations in the pipeline are Gdynia and Poznań, and more are only a matter of time.
Future of hydrogen
Last year, the European Union adopted a new strategy on hydrogen, divided into three phases. One vital element is to build infrastructure to produce hydrogen at a large scale. Plans are afoot to generate up to 10 million tonnes of renewable hydrogen by 2030. What is more, there will be subsidy schemes to boost the further development of the production and deployment of green fuel in many sectors..
What is also worth bearing in mind is economies of scale. By increasing supply and thanks to subsidies, the availability of hydrogen as a fuel will surge. At the same time, costs will fall: of the gas itself, the necessary infrastructure and of vehicles. That is why it is worth considering opting for hydrogen buses right now, without perceiving the scarce infrastructure of today as a major constraint for the future. Solaris will continue to supply state-of-the-art and environmentally friendly hydrogen buses and support its clients in transforming their fleets.
See also
How does a hydrogen bus work?
Hydrogen is currently enjoying great popularity and is referred to by many as the fuel of the future. So how does a hydrogen bus work?