01.
Zero-emission Solaris bus family
Zero-emission buses, which do not generate noise and vibrations, make a real contribution to changing the urban environment for the better. Just as cities and the people they live in are different, there is no one proper answer to the challenges of green public transport. All "electric" routes are right - battery buses, trolleybuses and hydrogen-powered models.
03.
Advanced driver assistance systems
Advanced Assistance Systems (ADAS) assist the driver by carrying out some actions before or in place of the driver, giving invaluable seconds to react. In public transport, the benefit form this solutions comes not only to drivers and passengers – these increase the safety of all road users.
ADAS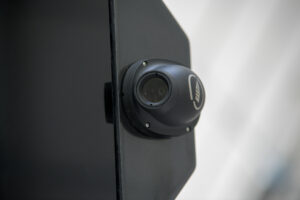 04.
Solaris experience
We do believe that modern public transport is the foundation of sustainable cities, which is why from the beginning of our activity we invest considerable resources in research and development of the cleanest possible drives and promoting clean public transport. Solaris has been producing electric buses for over a decade. Today, the company is the European leader in e-mobility, and over a thousand of e-buses are actually changing the face of public transport across Europe.
Case study
cities with electric Solaris buses
countries where electric Solaris are used
Solaris' share in the e-bus market
feasibility studies carried out in 2020
See also
Chargers in the city
Can chargers in the city be designed to be easily accessible and blend in with the existing street architecture? Let's find out!