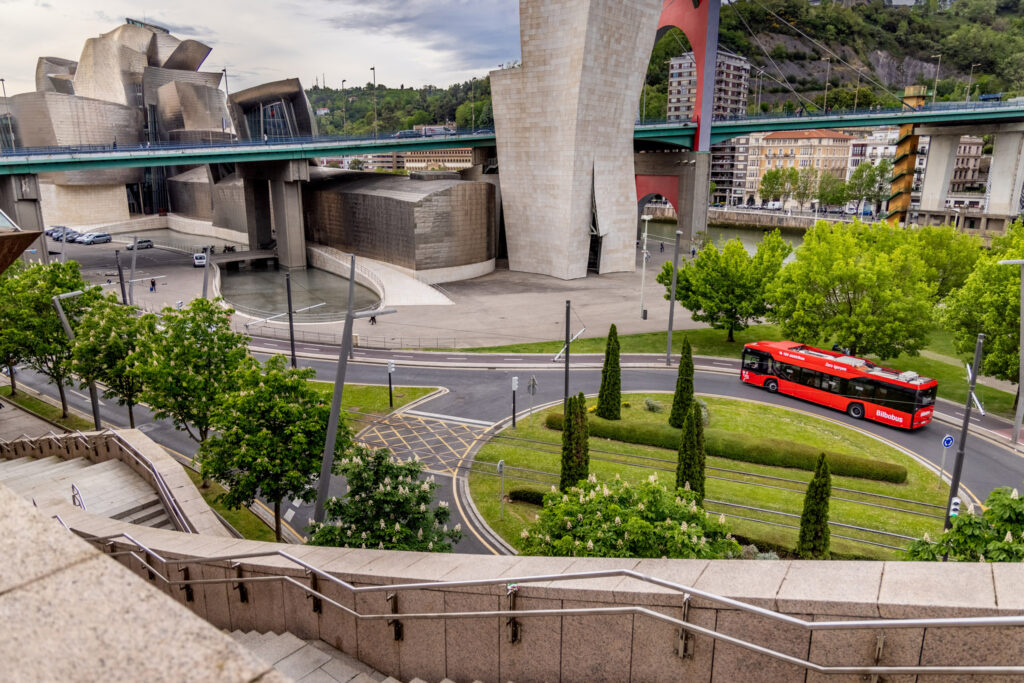 Back
What are sustainable cities?
Sustainable cities, eco-cities, green cities, smart cities – various terms, but one goal and idea: meeting the needs of residents in such a way that the cities serve not only us, but also future generations.
Development brings challenges
For the first time in the history, most of the world's population lives in cities and urban areas. This trend will expand – it is predicted that by 2050, city residents will already constitute 70% of the population (Statista 2021 study: in 2020 it was 56.2%). As you know, city life brings many benefits and offers amazing opportunities for development. At the same time, however, we must not forget that it was the constantly increasing level of urbanization that contributed significantly to the current level of environmental degradation. This is not a new conclusion and already in the 1980s, people began looking for ways to reconcile the dynamic development of cities with the protection of the planet and effective counteracting the effects of climate change.
Sustainable cities
This is how the idea of ​​sustainable cities was born, derived directly from the concept of sustainable development. This concept first appeared in the report "Our Common Future", prepared by the United Nations World Commission on Environment and Development in 1987. What exactly are "sustainable cities"? What goals are they pursuing? How does it look in practice? You can read about it below.
The idea of ​​sustainable cities assumes such a way of developing urban spaces that it is possible to meet the needs (collective and individual) not only of their current inhabitants, but also of those who will come after them. In other words, it is about solutions that will not degrade the current space and natural conditions, but will give future generations a chance for the same (or higher) standard of living.
The idea in practice
Sustainable cities (also known as eco-cities, green cities, smart cities) do not become such overnight, but are the result of many years of activities resulting from the implementation of a coherent local policy. However, there is no single definition and a closed set of determinants of a sustainable city. Each urban center has a different specificity, natural conditions and needs, therefore the methods may differ slightly. As indicated by the researchers of the subject, what connects the implementation of the idea of ​​sustainable cities is activities in three main areas: social, economic and environmental.
One of the most common activities in this area are: development of green areas, implementation of emission-free forms of public transport (e.g. city bike systems, electric and hydrogen bus fleets, use of renewable energy sources in the urban economy or designing urban spaces while maintaining the so-called walking distance, i.e. in such a way that they offer all necessary services, as well as places for work, entertainment and rest in the immediate vicinity of residential buildings.
Leaders of balance
Every year, many rankings and reports pointing to the most sustainable cities are being published. One of the latest rankings is the Schroders European Sustainable Cities Index 2021. The top of the 59 analyzed cities is taken by Amsterdam, with London and Paris also on the podium. The following places were taken successively by: Copenhagen, Oslo, Stockholm and Berlin. The full list and detailed information on the research methodology can be found here.
In Poland, among others, Arcadis Ranking of Sustainable Polish Cities. The study, conducted among the 50 largest cities, takes into account three main areas of sustainable development: respect for one's own needs (economy), inhabitants (society) and common needs (environment). In 2021, the list of winners was opened by Warsaw, Toruń was second and Zielona Góra was third. The top five also included Rzeszów and Poznań. How did other Polish cities fare? Here you can find the full list.